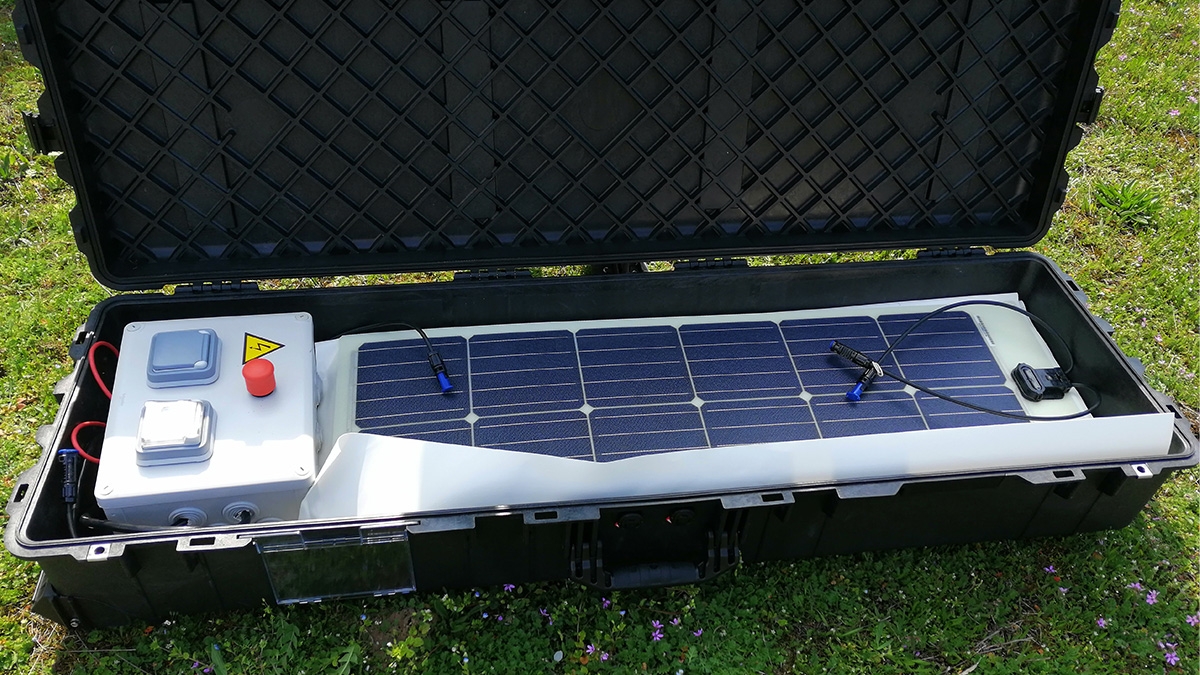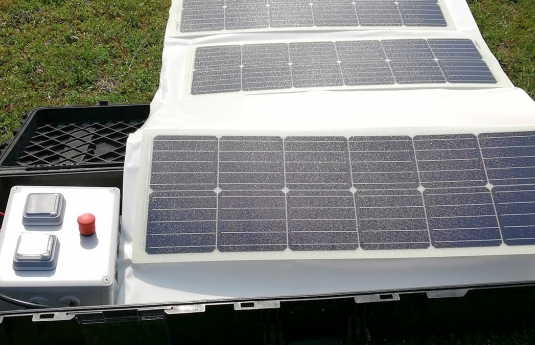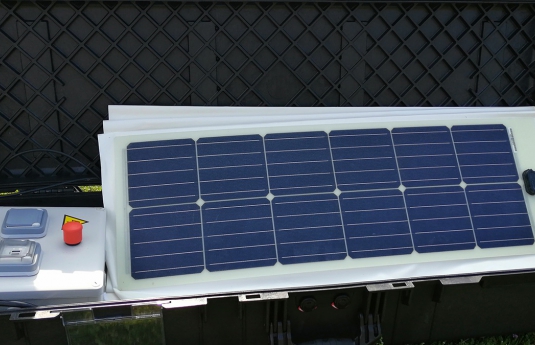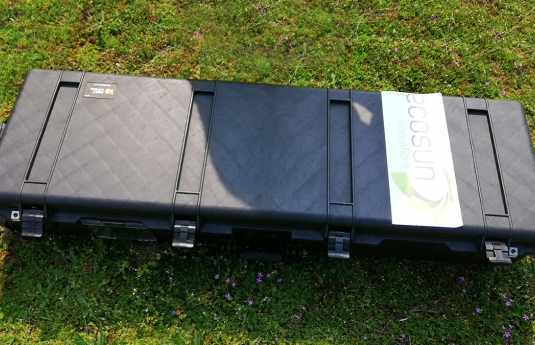 The solar solution for emergency repairs and crisis situations
The Rescue-Watt® system is an autonomous repair kit designed for use by NGOs and in emergency operations following humanitarian or climate-related catastrophes.
Containing flexible, light and unbreakable panels, the autonomous system is equipped with a current converter enabling 5 and 240 V energy source distribution depending on requirements.
It also houses a 12 V charger for batteries, with adjustment pods for car or truck batteries.
The small model can travel in your hold luggage, while the larger one can travel in a flight case, thus optimising transport.
Electrical specifications
| | |
| --- | --- |
| Photovoltaic system |   |
| Technologie des modules PV | Crystalline, flexible and light (2 kgs / m2) |
| Number of blankets | 4 or 10 - with built-in cells for deployment |
| System power | 800 Wc - 2 kWc |
Emergency repairs, such as individual electrification, for example (lights, phone chargers, etc.).