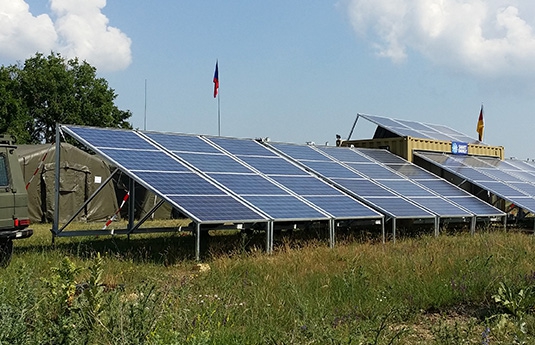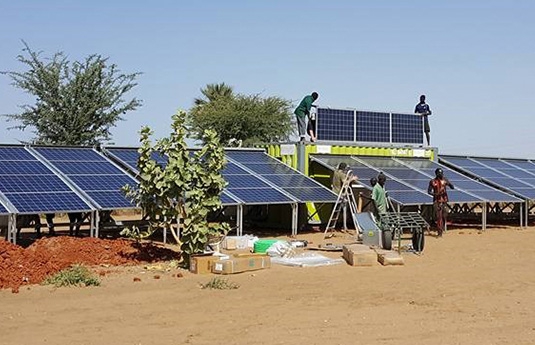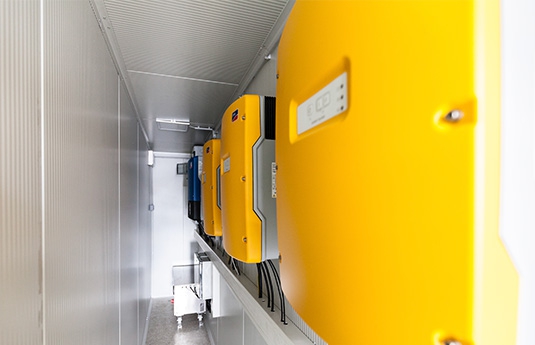 An ideal solution for quick set-up in less than 2 hours, with no civil engineering required, as well as for mobile operations
The Mobil-Watt® is a solar power generator in the form of a shipping container that comes pre-wired and pre-connected, meaning it can be deployed in less than 2 hours. The container is fitted with an insulated, air-conditioned control cell, helping to extend the lifespan of the unit's components. This is a rapid deployment solution, ideal for use in isolated areas or for ad hoc needs.
Advantages:
3 or even 5 times cheaper than diesel generators in terms of the kWh cost
An ideal solution for use in isolated areas, no civil engineering required
Ready to use, no need for specialist labour
Free and renewable energy: intelligent management of energy production
No fuel costs or logistics costs for supplies - low maintenance
No noise pollution or unpleasant odours
Rapid deployment
| | |
| --- | --- |
| Facing | East/West or South |
| Modules | 30 to 174 |
| Module power | 300 Wc |
| Power | 9 kWc to 67 kWc |
Units can be connected together in order to increase the power output.
An ideal solution for energy requirements in isolated areas, including off-grid environments, or ad hoc needs (mobile operations, for example).
Humanitarian, Ecotourism, Mobile worksites, Military, Telecommunications, Agriculture, Rural electrification, Energy producers, Mining, Events, Base camps / site facilities, Waste and water processing, Island areas, Crisis situations