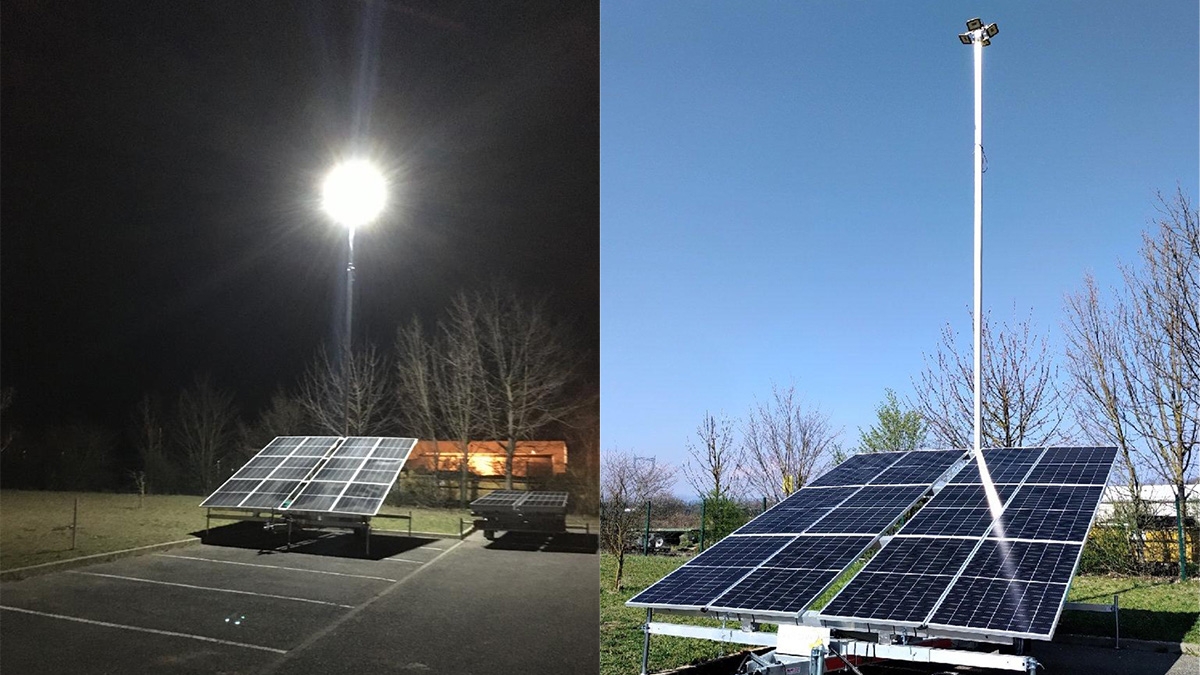 New version of our Trailer Watt® with lighting mast integrated in the trailer. The foldable mast can be extended to a height of 7 m and is equipped with four 50 Watt adjustable LEDs.
Each IP65 LED emits 4,500 Lumen providing powerful lighting over a large area.
The trailer is equipped with 10 kWh batteries that provide autonomous lighting for up to 5 nights with no solar gain.
The system can, of course, be used to supply standard electricity from the solar panels and batteries.