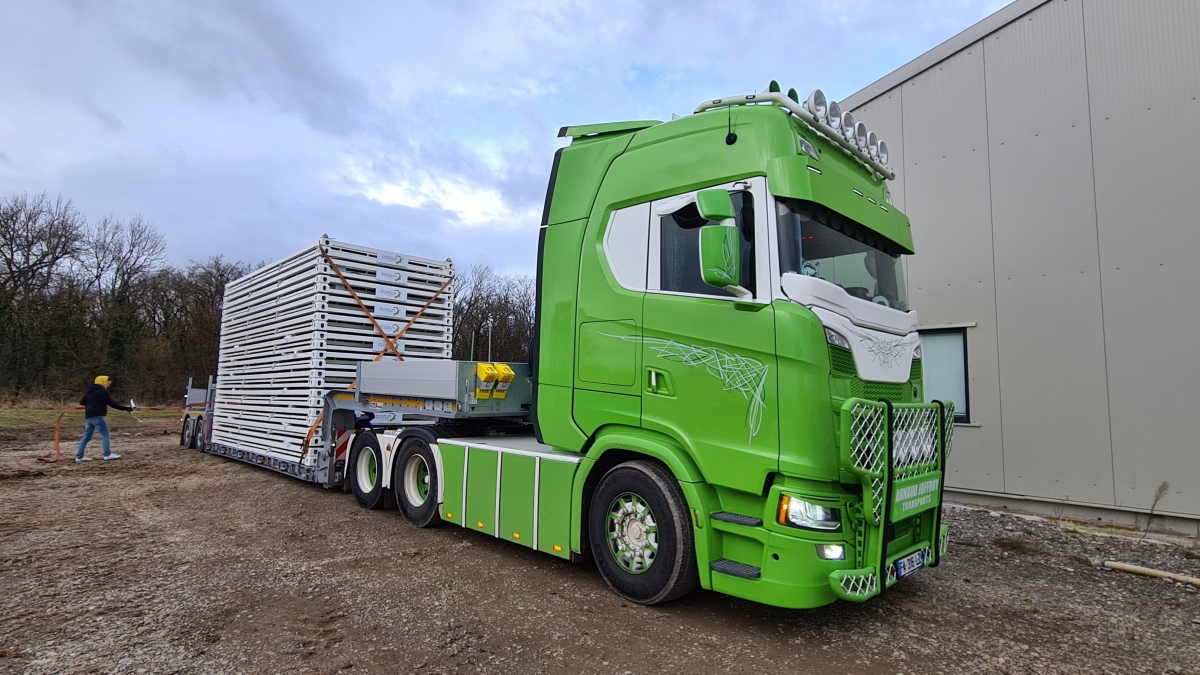 These 18 solar frames are going to be used to produce clean energy for motor-racing competitions in France, Europe and the Middle East.
The mechanically welded structure and the frames' powder coating are produced entirely in Alsace; the assembly, wiring and final testing are all carried out by the electrical team in our local production factory.
The finished 'MADE IN ALSACE' product!