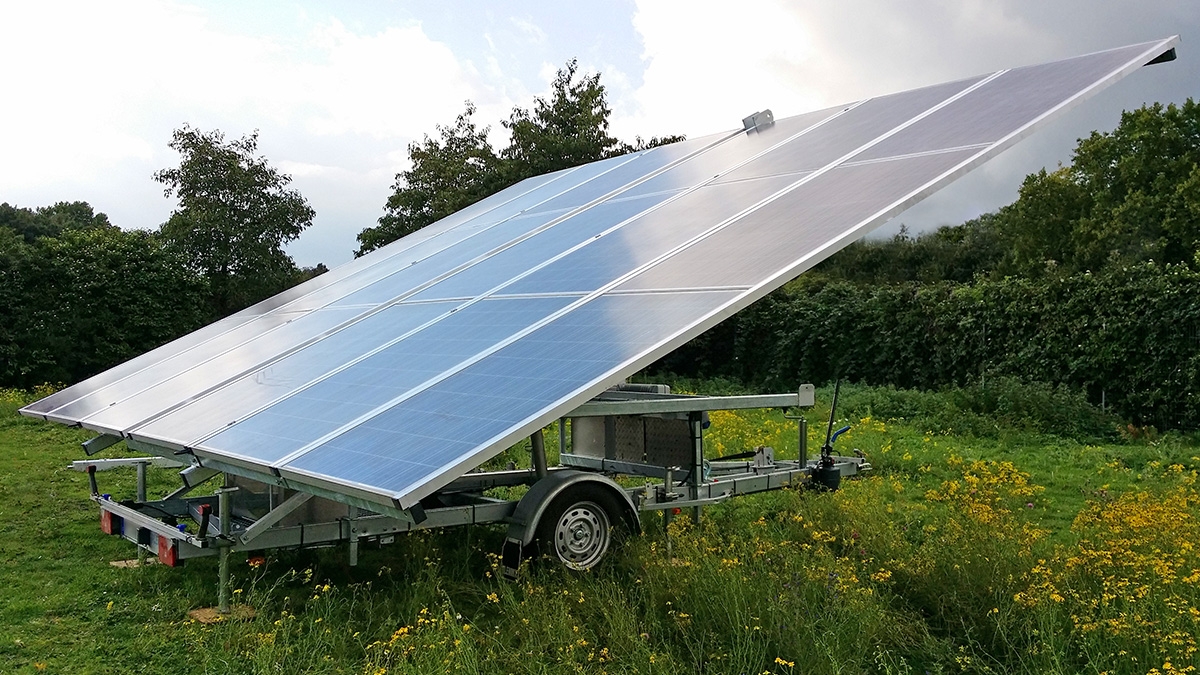 This is a 5.4 KWc trailer with 11 KWh batteries that can be deployed in just 10 minutes.
The fact that it is so transportable makes this product particularly suitable for one-off events (festivals, shows, performances, etc.) It also meets a growing demand for green energy for events in urban environments or in the suburbs without any atmospheric pollution, noise pollution or unpleasant odours.
The solar trailer will be made available by one of our clients across the whole of the south of France.