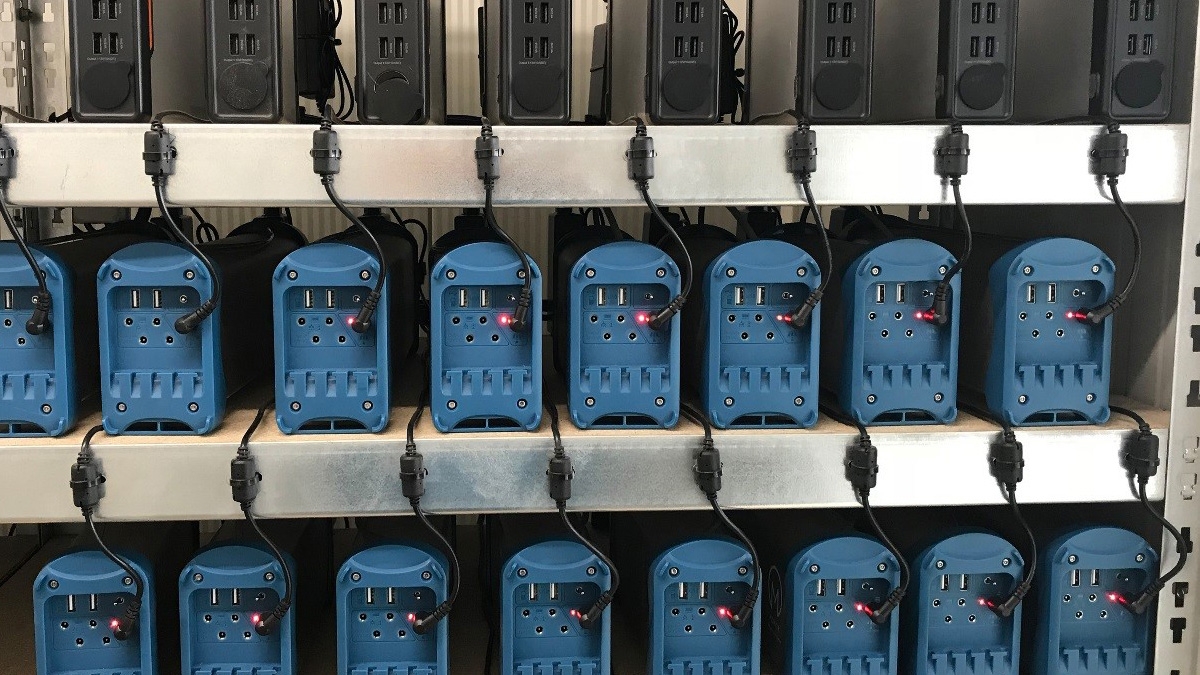 The container is fitted with 100 batteries that can be dispatched directly to homes for direct use, without the need to create networks or individual metering.
The batteries can either be rented or purchased by inhabitants of the village and recharged at the container.
This innovative system means there is no need for power distribution lines or metering in the village, helping to keep the economic model under control. The container becomes a central hub within the village, while also producing a three phase 400 V current capable of supplying larger items of equipment. For very large energy requirements, a back-up generator (built-in) ensures electricity is always available, no matter the circumstances.
300 or 800 watt and 5 or 240 V batteries are available in the container, depending on requirements in individual homes.