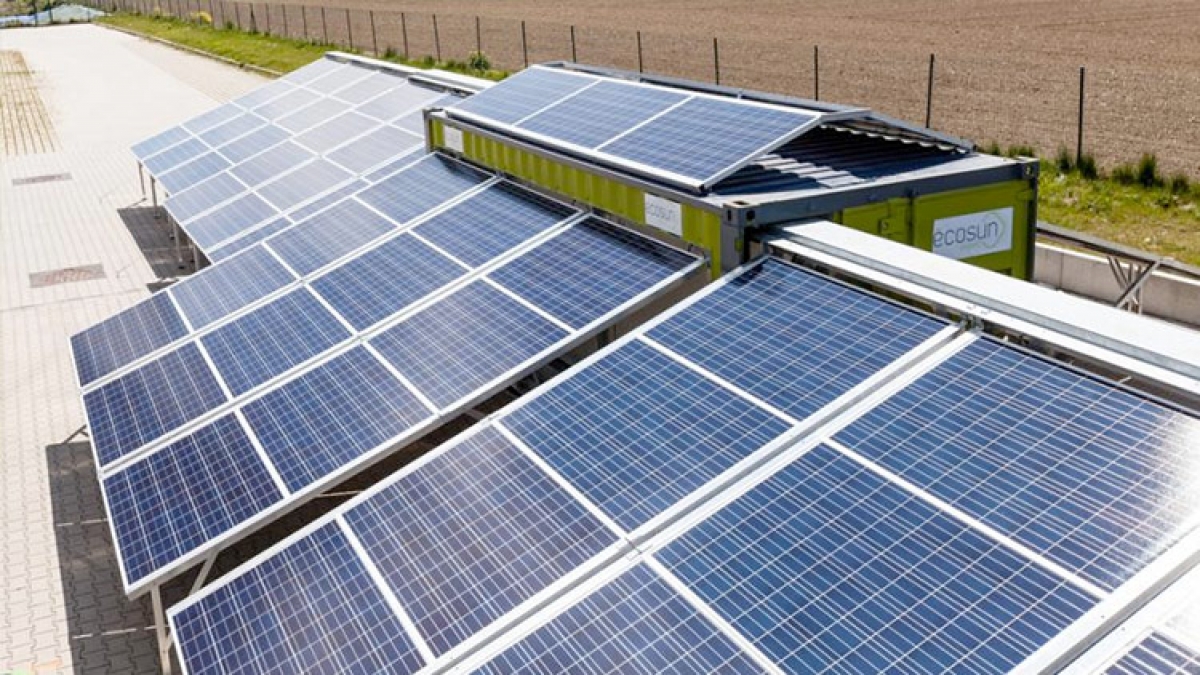 Mobil-Watt: the solar innovation born in Alsace
In 2015, there were still 1.3 billion people in the world living without access to electricity. This unacceptable situation is something the Alsace-based company Ecosun are aiming to remedy through their mobile solar power plant.
Already known for their solar panel cleaning robot and for developing the world's first self-sufficient solar power plant, Ecosun Expert teamed up with a small German company to design their mobile solar power plant, the Mobil-Watt.
In less than two hours, the panels can be deployed, ready to start supplying electricity. No need to carry out any preparatory work: the whole machine (panels, batteries, connecting cables) is housed in a shipping container roughly 6 m long. "What makes the plant so innovative is its mobility, which does away with the need for any civil engineering and saves time in terms of maintenance while extending the product's lifespan", explains Frédéric Rohmer, co-manager of Ecosun Expert.
— Extract taken from an article published on 6/12/2016 on the website of the magazine Décisions Durables.