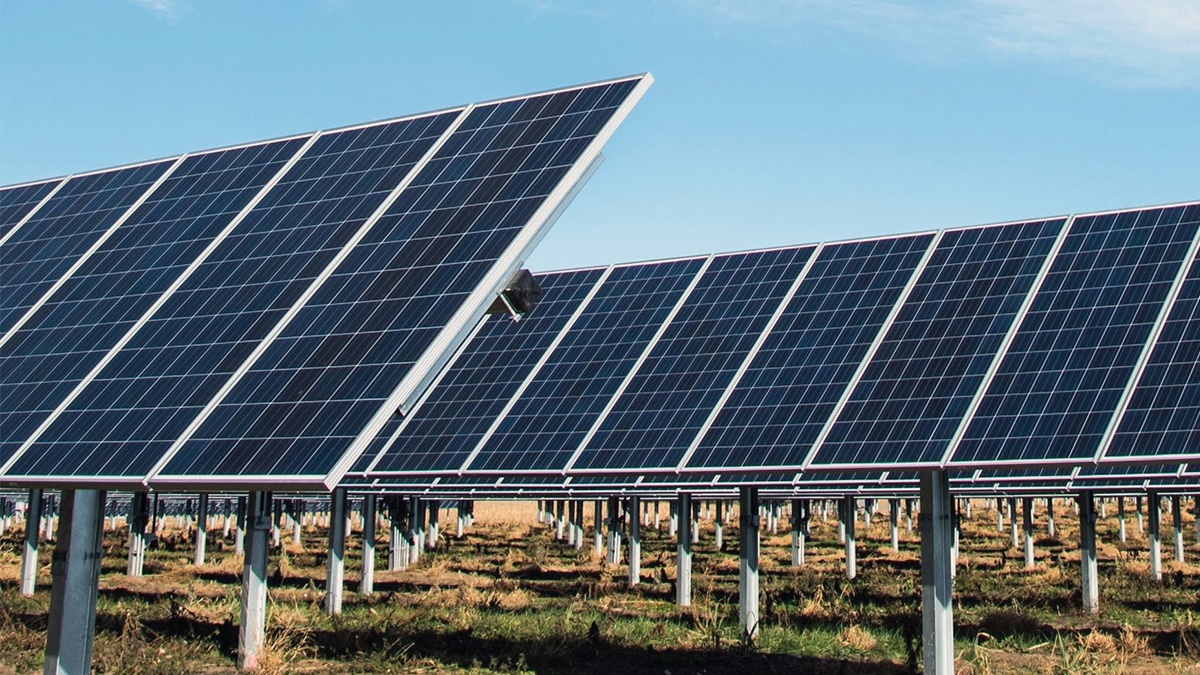 Solar tracker, latest generation, for optimised daytime electricity production. An ideal solution for self-consumption or large-scale solar fields
The Mobil-Track® solar tracker has been designed to boost the profitability of solar projects by standardising energy production during daylight hours - ideal for self-consumption projects and large-scale solar fields. Its patented design maximises power output while reducing the generated kilowatt/hour cost.
| | |
| --- | --- |
| Standard surface area | 6 to 15 m2 |
| Power | Up to 3.2 kWc |
| Automatic electronic drive following the path of the sun |   |
| Motor type | 24 V DC |
| Azimut | Angles of rotation -120° to 120° |
| Angles of inclination | From 0° to 90° |
The single-axis Tracker is a compact solar tracker designed to optimise energy self-production installations, both in terms of the cost of the electricity produced and the rate of self-consumption reached. Fully adjustable, the single-axis Tracker can be used for all types of projects, enabling optimised use of the available space and maximised energy production.
Humanitarian, Ecotourism, Agriculture, Rural electrification, Energy producers, Mining, Service stations