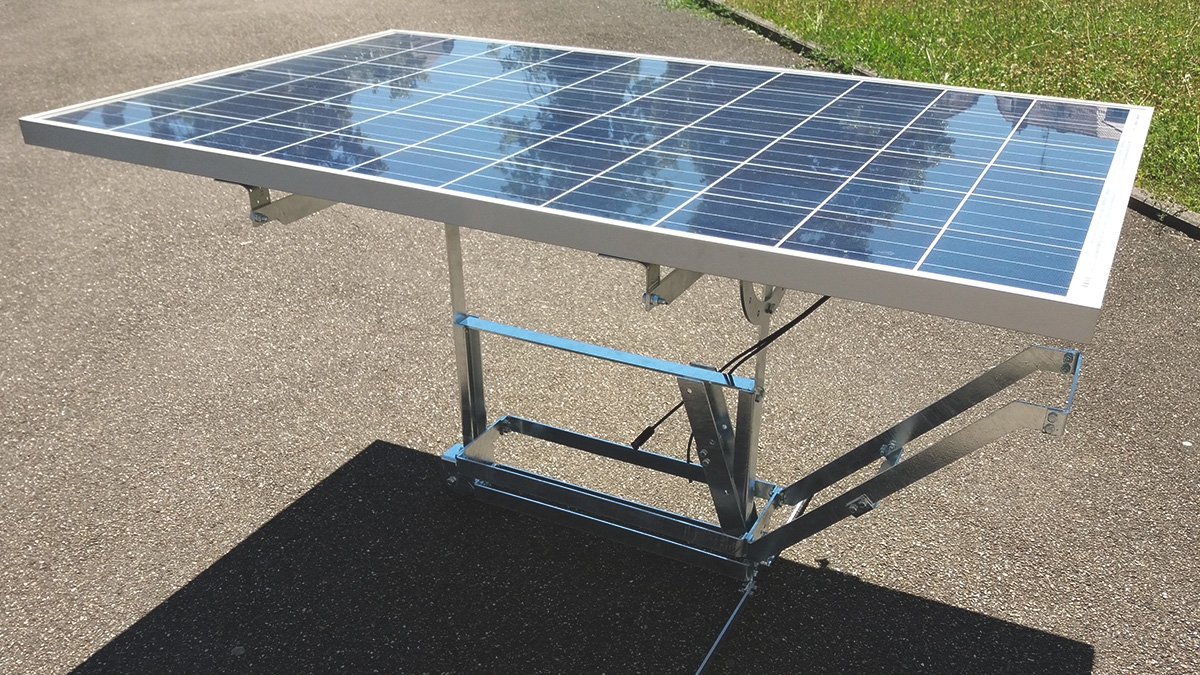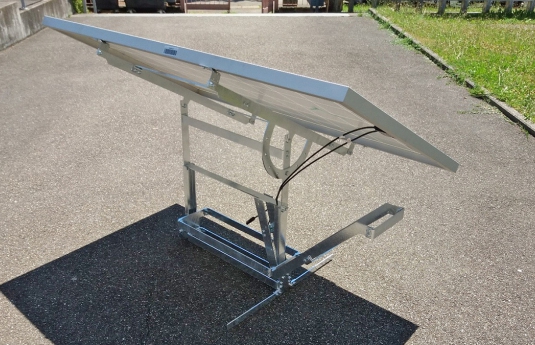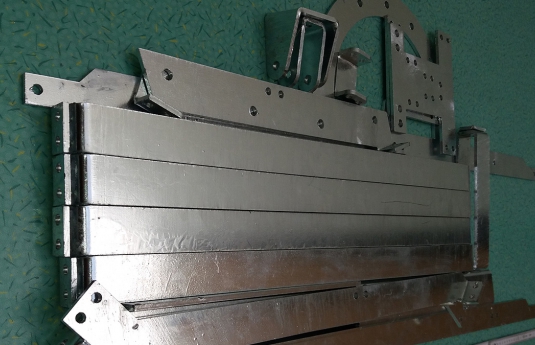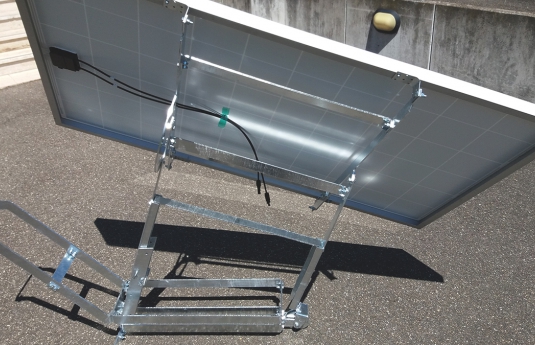 Autonomous mobile kit with adjustable panel, batteries and 5.12 and 240 V inverter
The Mobil-Kit is a movable system designed to combat the risk of theft or shadows that can affect a system's solar productivity. It also boasts a 100° panel rotation axis.
It has 6 settings per day, enough to boost panel production by roughly 30% over the course of a year.
Furthermore, all of the components are built-in (batteries, electronics, sockets), making the Mobil-Kit a genuinely autonomous system.
Avantages
Container capable of housing up to 400 kits during transport
Individual kit capable of ranging from 2 to 5 kWc (including modules, roof-fitting system, inverters, wires)
The ideal solution for the electrification of a group of houses or offices
Easy to deploy for a specialist solar installer
| Components | Origin |
| --- | --- |
| Movable solar barrow | France |
| Solar panel (minimum power 250 Wc) | Europe |
| Batteries | Germany |
| Inverter and charge controller | France |